How to create a big, bouncy blowout with the T3 Cura LUXE.
T3 is considered the holy grail of hair tools. How do we generate such impassioned responses? By venturing outside the mane-stream with a collection of uniquely designed products that feature proprietary technologies and consider every functional and design detail. Using T3 for the first time is akin to a revelatory experience. Some say life-changing. Suddenly, it's possible to replicate salon results at home with tools that transform the look, health and texture of your hair and bring a touch of luxury into your styling routine. The speed is remarkable too, for many, turning a tedious chore into an anticipated beauty ritual. When the results are this dramatic, it's time to upgrade to T3—and never look back.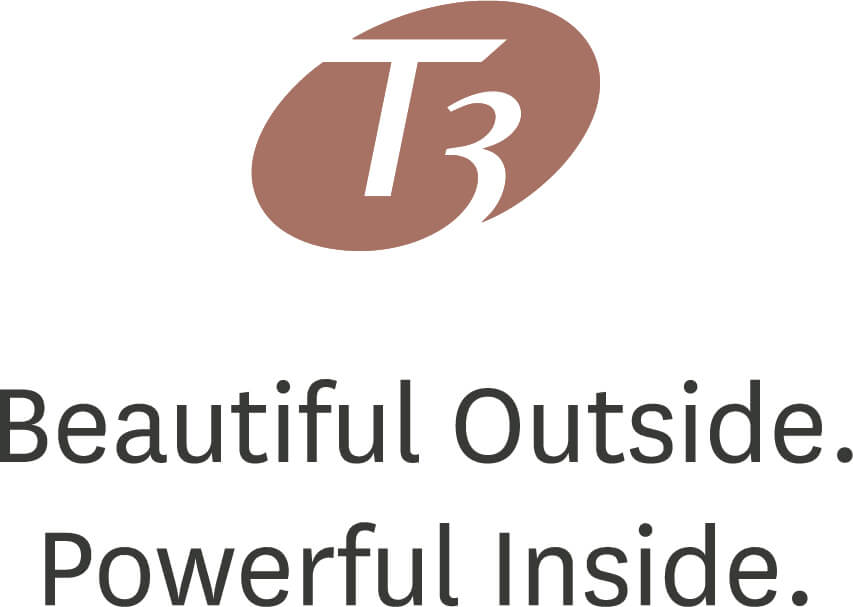 T3 - The Science of Fabulous
T3 was the first to infuse styling tools with Tourmaline, a gemstone known for its ionic energy and far infrared heat properties, and the first to create a dryer that's actually good for your hair. Each T3 tool is a result of years of research and development by a team of software and R&D specialists. These next generation styling tools combine innovative technology with cutting-edge design to deliver runway-ready results in record time.
shop T3
Our Quote
"My hair has drastically improved after using the T3 Featherweight dryer - it is shinier and softer, what more could a girl ask for?!"
? ? ? ? ? ? ? ? ? ? ? ? ? ? ? ? ? ? ? ? ? ? ? ? ? ? ? ? ? ? ? – CELEBRITY ENDORSER